Introduction
Content Area

Mission Philosophy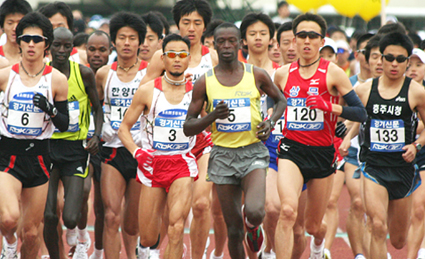 Samsung Electronics Athletics Club was
created in order to develop
the best track team in Korea.
Selecting promising athletes and using state-of-the-art scientific training methods will strengthen our athletes' competitiveness.
We will create the ultimate training environment for athletes such as Lee Bongju and Kwon Eunju who already rank at an international level.
Helping these athletes ultimately means helping our club and our nation in their efforts to win.
We are behind our athletes one hundred percent.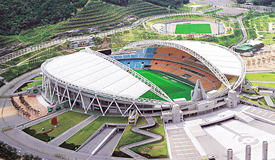 Samsung Athletes will go for the gold at the Olympics
Our support will enable them to accomplish their goals.
Our first goal is the gold medal in marathon at the 2000 Olympic games in Sydney.
But we are thinking beyond this year to the 2004 Olympics in Athens and the 2008 Olympics.
We will select the most promising and talented young athletes for our team and concentrate on what it takes to put them on top.